Experimente: Rettungsspanngurt, Luftschlauch kurz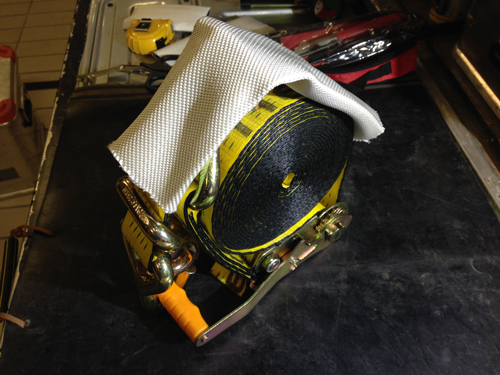 Zeit für Experimente! Unser HRG-Rettungsspanngurt und HRG-Zufuhrschlauch sind da. Wir wollen anfangen, das im Feld zu testen. Bei Interesse übrigens gerne melden.
Time to experiment! Our Rescue Ratchet Belt and Air feed hose prototypes have arrived and it is time to put them to the test.
Der HRG Rettungsspanngurt
Im Laufe der Jahre haben wir eine gute Vorstellung davon entwickelt, wie unser Wunsch-"Rettungsspanngurt" aussehen könnte. Die Merkmale:
Step-Ratsche mit kurzem Hebel. Diese Ratsche macht nicht komplett auf, und ermöglicht ein kontrolliertes Ablassen. Der Kurze Hebel ermöglicht Bedienung auch in beengten Verhältnissen
Drei große Fingerhaken mit großem Öffnungswinkel (z.B. für Felgen). Extra Fingerhaken für Einsatz "ums Ecke" oder in Verbindung mit Paratech-Multikopf (Video)
Spanngurt so kurz wie möglich auf Ratschenseite
Länge: 8m, also ausreichend für LKW-Kabinen
Farbe: Gelb/Schwarz (Sichtbarkeit)
Einseitiger Druck
Kantenschutz aufgesetzt (Feuerwehrschlauch)
Beste Qualität made in Germany
Auf die Schnelle ist die TripleR-Aufwicklung nicht ganz so stabil, hier muss man noch ein wenig experimentieren.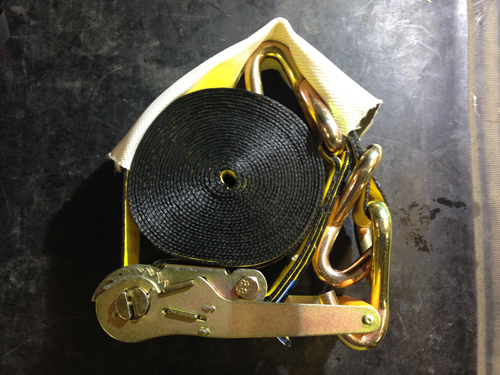 The HRT Rescue Ratchet Belt
We are ratchet belt people rather than chain people (although we don't dismiss those). Over the years, we have developed a good idea of our ideal "Rescue" ratchet belt. Features:
Step Rachet: it doesn't open all the way and allows for a controlled release. Short lever allows for operations in confined space
Three large finger hooks. Loose hook allows for operation with the Paratech Convex Base (Video)
Short ratchet end (again, confined space)
Length 8m allows for fixation of truck cabins
Yellow/ black for high visibility
Print on single side
Incorporated edge protection (fire hose)
Quality Made in Germany
The only issue so far: Our TripleR packing is a bit unstable and needs to be worked on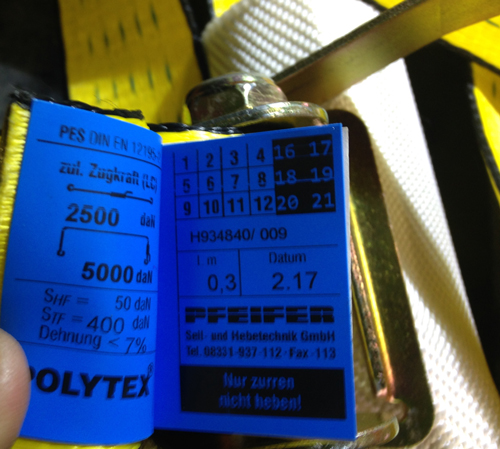 HRG-Zufuhrschlauch
Im Paratech-System sind alls Schläuche kompatibel. Keine Standardware ist der orange Schlauch, der eher in Verbindung mit Leckdichtung angeboten wird. In kurzer Form (125cm) verspreche ich mir als Zufuhrschlauch Vorteile:
In 99% der Fälle ist ein kurzer Abstand zwischen Druckluftminderer und Steuerorgan ausreichend, bzw. taktisch hilfreich (Bediener muss auch Flaschendruck sehen können). Ausnahme sind Tiefbauunfälle, wo die Luftquelle im Weg wäre und etwas weiter weg abgelegt werden kann
Die Farbe sticht ins Auge: Man hält sich nicht mit der Auswahl des richtigen Schlauchs auf
Ist generell handlicher und platzsparender
HRG Feeder Airhose
All Paratech air hoses are compatible. The one in orange colour is not in the standard catalog, but nonetheless available. This hose in 125cm length is ideally suited as a feeder hose:
Short distance between regulator and controller means that operator will (more or less) automatically have the pressure gauge in view. The only situation requiring a longer hose would be Trench rescue, where the air bottle would be in the way
The colour makes it easier to find, no more pondering over which hose to use
Better handling and uses less space
comments